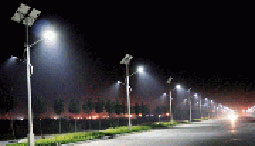 solar lighting
Solar & Wind Power Systems
We don't just sell lights, we provide solutions. You let us know the outcome you would like to achieve and we will provide a lighting solution using LED technology that will achieve if not greatly exceed your expectations. We will save you 60% plus on your lighting energy bill and in the most part eliminate the costly maintenance costs of replacement of failed lamps.
When it comes to critical asset lighting that MUST be working, you owe it to yourself and to your company to take advantage of LED technology.
When it comes to workshop or warehouse lighting, LED can be switched on and off as many times as you like. When you turn them on, they are full brightness immediately. No loss of time waiting for thelights to come up to full brightness and higher light levels compared to traditional lighting types.